One thing boosting the Tommy Bahama clothing business is its food, according to CEO Doug Wood. 
Each of its stores that has a restaurant adjacent to it performs two to three times better than its counterparts, Wood said in an interview with FOX Business. 
Wood noted that 95% of people who start restaurants, especially people who don't know anything about them, fail.  
For Tommy Bahama, merging the two sectors has been an incredible driver for in-store traffic, according to Wood, especially at a time when an increasing number of consumers are seeking out goods online. 
ORGANIZED RETAIL CRIME IS GROWING IN 'SCOPE AND COMPLEXITY,' NRF SAYS
In fact, the first location to add on a restaurant in 1996 in Naples, Florida, remains its best-performing retail store and restaurant to date. 
The company, which was founded in 1993, has 162 retail locations, 21 of which have a restaurant component. Thirteen are full-service resultants and eight are a new fast-casual concept that's been dubbed the Tommy Bahama Marlin Bar. 
Since taking the helm of the company in 2001, Wood has been working to cultivate a lifestyle brand, not just a clothing company. 
"In other words, we're not a retailer anymore. We're not [just] selling you apparel," Wood said. "We're trying to convince you to come in and relax and be our guest and service you like any fine dining restaurant." 
The company's full-service restaurants already span the country, from Hawaii to Florida and New York City, and have already been "incredible brand builders."
The idea, according to Wood, is to give guests a reason to get off the couch, come into their stores, and engage with the brand for a longer period of time.
THREDUP CEO SAYS SECONDHAND CLOTHING MARKET'S 'BEST YEARS' ARE AHEAD
Instead of guests roaming around a store for 15 minutes, which is the average shop time in a retail store, guests come in for an hour and a half, Wood said.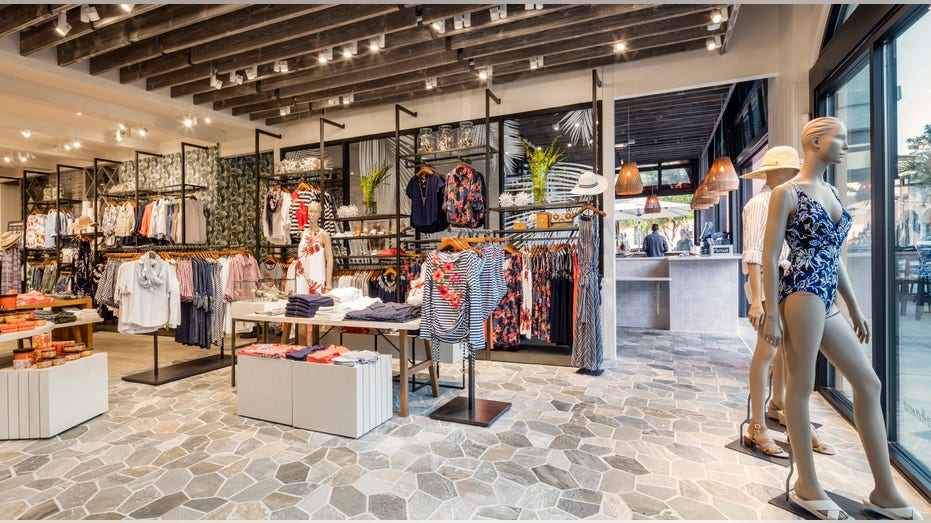 A few years ago, on Valentine's Day, Wood went to one of the company's restaurants in Scottsdale, Arizona, and couldn't even get a table.
"If we were [just] a retail store with food and beverage, whose going to take their loved on their on Valentine's Day? he said. "People see us as a restaurant."
In 2017, the company opened up its first Marlin Bar – which is a quick-service restaurant and bar. At these locations, guests can walk up to the bar, order a drink, wait for their food and browse the shop. Wood said the company has plans to introduce three more Marlin Bars this year. 
GET FOX BUSINESS ON THE GO BY CLICKING HERE
Wood said these locations are already doing "phenomenal things for the brand" by driving more engagement for its woman's collection.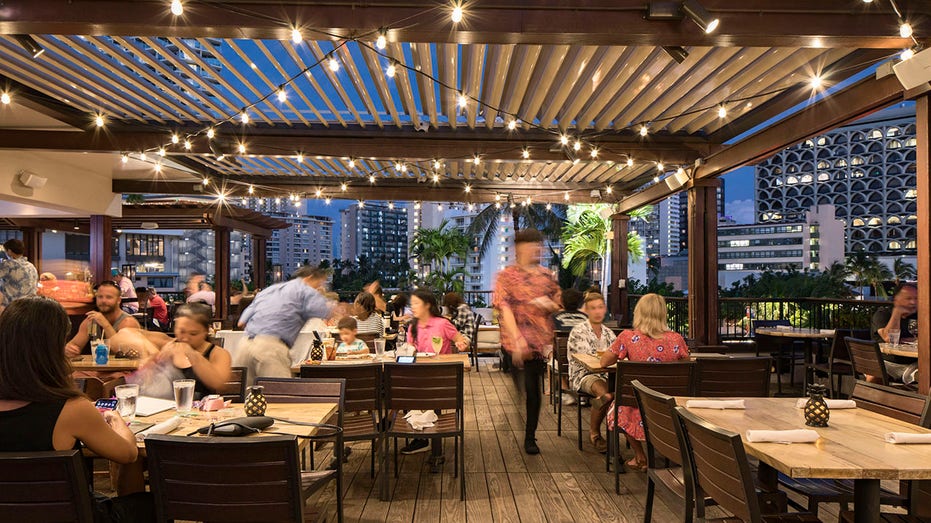 "We've been working very hard to grow the women's side of our business… and what we've seen right away is that she comes in with two or three of her friends, they have a glass of wine and all of a sudden they're finding that Tommy Bahama has a lot of things… for women." 
BED BATH & BEYOND PREPARING FOR BANKRUPTCY FILING WITHIN DAYS
There are no plans to stop at just eateries either. 
In November, the company is going to be opening up its first Tommy Bahama resort in Indian Wells, California. The location will feature a 220-room hotel and spa combined with a new concept restaurant, according to Wood. 
"We are a lifestyle brand just trying to figure out how to touch more parts of people's lives and also stay within the brand," he said.
The resort will be the "next evolution" of the company, he added.